VA - grind bastards #12 CD ¥1000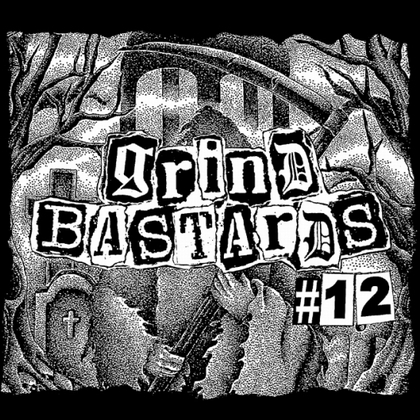 今年もリリースされました。恒例の激音イベント"GRIND BASTARDS"出演バンドによる、コンピレーションCD2018年/12弾!
世界最速Gore Grind VISCERA INFESTの新曲、DISGUSTの最新録音曲、元Mortalized松原氏が率いるRETORTION TERRORの驚愕のカヴァー曲、Doraidメンバー参加の"ジャパメタ"EVIL EXTASYの新曲、WOLFGANG JAPANTOURのアルバム未収録最新曲、岡崎Hardcore DIEAUDE,VERTIGOの最新曲、Vocalチェンジ後の初音源TAINTED DICKMEN、5月に来日するドイツ 重鎮Grinder WOJCZECH、沖縄Grind SHITVA、長野Death Metal INVICTUSの最新音源等、バラエティー豊かで聴き所満載の未発表音源集。
Produced by TAKAHO(Unholy Grave)
収録バンド/曲
1-VERTIGO "I don't care Fxxk OFF !!"
2-VISCERA INFEST "黄斑ジストロフィー(スタルガルト病)"
3-PUNHALADA "Bem-Vindos Ao Inferno"
4-RETORTION TERROR "I wanna Live"
5-DISGUST "Oppressed"
6-UNGODLY "March of the Dead"
7-EVIL EXTASY "胸の宇宙"
8-TAINTED DICKMEN "Strings of Evil"
9-SHITVA"奈落の底から"
10-RED ROLL BLASTER "熱線の北緯"
11-WOLFGANG JAPANTOUR "Cell Division"
12-LITTLE BASTARDS "No Return"
13-WHILE THE CITY BURNS "Nante-Grotesque"
14-INVICTUS "Bizarre Dream"
15-WOJCZECH "Escape Worship"
16-FORTITUDE "Reception"
17-MORTIFY "Rigor Mortis Teens"
18-DIEAUDE "残骸と静寂"
19-UNHOLY GRAVE "Cancerous Attitude"